News
"En panne de silence"
on tour
In August, Bon Débarras will be in many different music festivals to present "En panne de silence": Newfoundland & Labrador Folk Festival, Fêtes de la Nouvelle-France in Quebec city, Festival des traditions du monde in Sherbrooke and Summerfolk Music and Craft Festival in Owen Sound, Ontario... All the details in the Peformances section.

"En panne de silence"
on ICI Musique
To celebrate Bon Débarras' passage to the Festival Mémoire et Racines, you can listen all the album "En panne de silence" on ICI Musique between July 26 and August 2. Enjoy!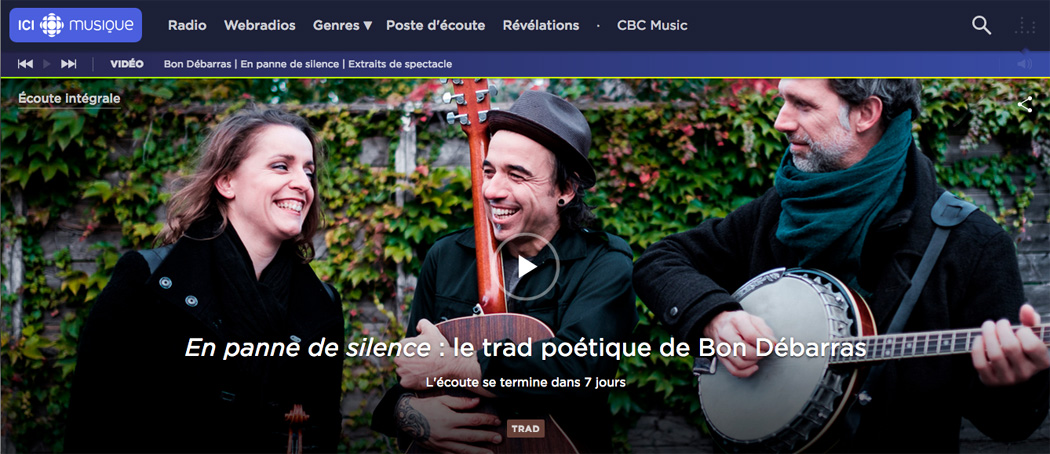 BON DÉBARRAS
in Music Festivals
Bon Débarras will travel in many music festivals all over the country this summer! Only in June and July, the group will be at the Rubber Boots Festival in Ontario, at the Winnipeg Folk Festival, at the Festival en chanson de Petite-Vallée and at Mémoire et Racines Festival in Quebec.