News
Bon Débarras' new album, Repères
Is now available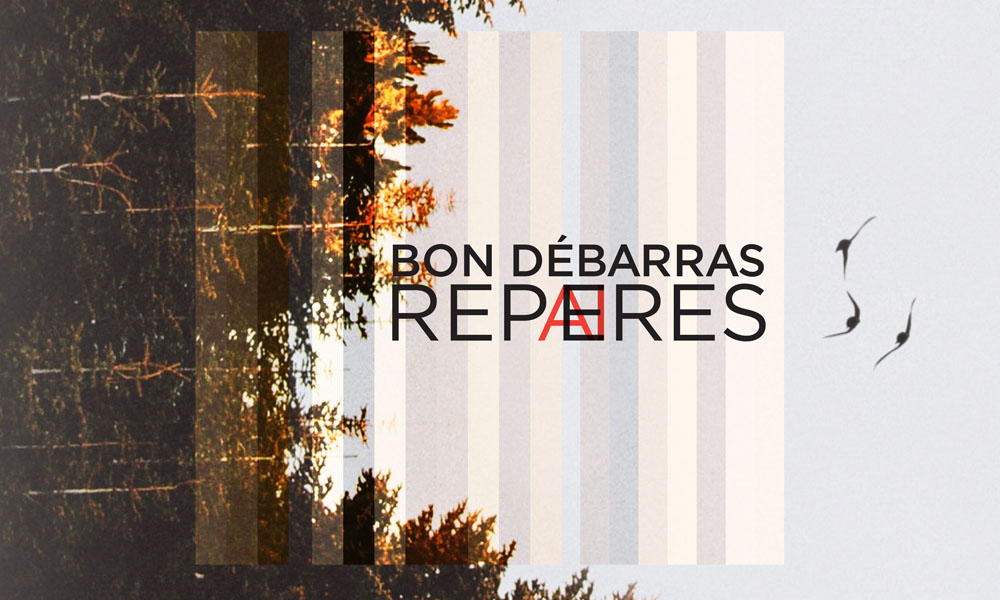 You can buy the CD on our website (www.bondebarras.ca/boutique). You can also listen to the album or download it on your favorite digital platform. This album highlights the Repères – milestones and markers – that anchor solidly the band's music in Quebec traditions while giving it a touch of the world around the corner, with a renewed energy irresistibly calling for dancing!

Repères
Virtual album launch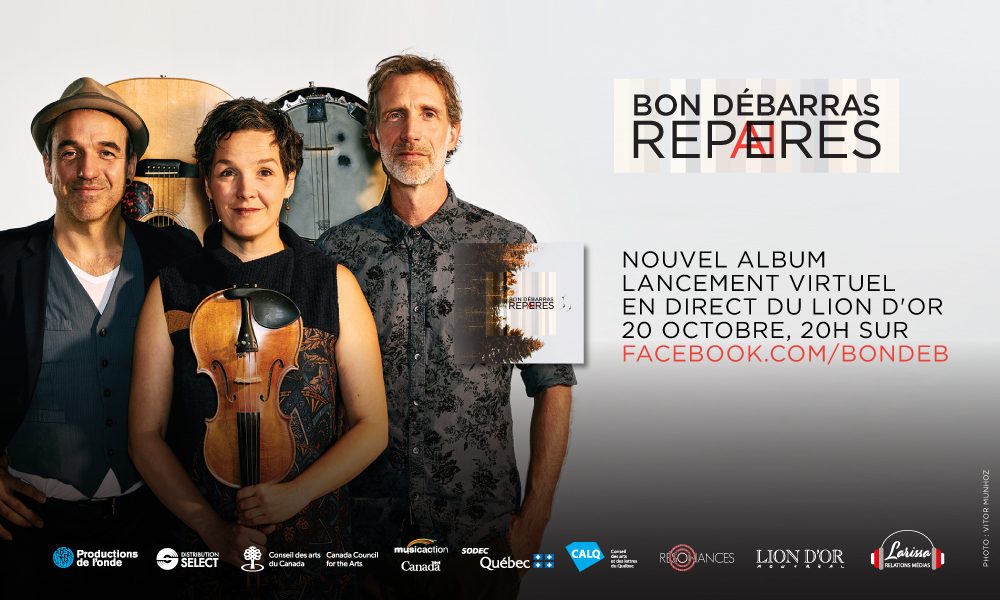 Don't miss Bon Débarras' virtual album launch on October 20 at 8 :00 PM on Facebook Live. Special guests and musical performances will make you discover ''Repères'', an album that highlights the reference points and core values that the band has relied on for its creative process since its beginnings.

Nutshimit
In music and images
The song "Nutshimit" is a meeting between Bon Débarras' music and Joséphine Bacon's poetry. "Nutshimit" refers to the inland in Innu-aimun; it's also Joséphine Bacon's favorite word.

Over the past few weeks, the members of the group have felt the need to do something together, despite the distance. They have therefore taking up the challenge of mastering in an artistic way their cell phone cameras and sound recording techniques, with the good advice and the remote support of Goba Studio team and the sound engineer Louis Morneau. The result is this beautiful video that leaves us with a feeling of sweet serenity.

Bon Débarras is back on stage
Festival La Grande Rencontre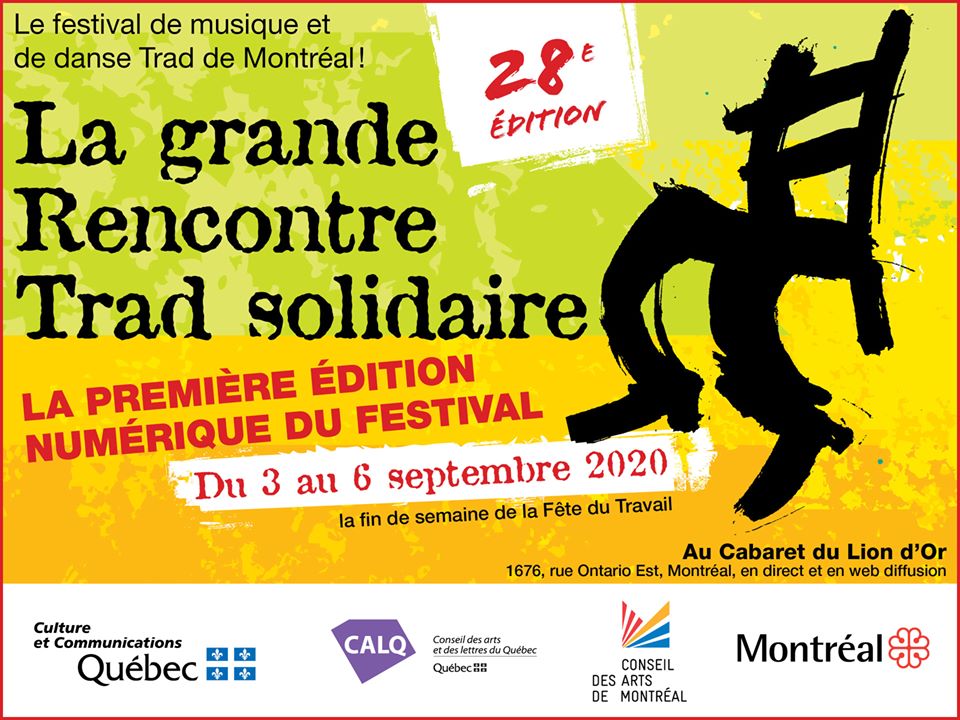 Bon Débarras will be back on stage for La Grande Rencontre Festival which will take place at the Cabaret Lion d'Or in Montreal.

Don't miss their performance on Friday September 4 and their family show, Playing Hooky, on Sunday September 6.