News
Nutshimit
In music and images
The song "Nutshimit" is a meeting between Bon Débarras' music and Joséphine Bacon's poetry. "Nutshimit" refers to the inland in Innu-aimun; it's also Joséphine Bacon's favorite word.

Over the past few weeks, the members of the group have felt the need to do something together, despite the distance. They have therefore taking up the challenge of mastering in an artistic way their cell phone cameras and sound recording techniques, with the good advice and the remote support of Goba Studio team and the sound engineer Louis Morneau. The result is this beautiful video that leaves us with a feeling of sweet serenity.

Bon Débarras is back on stage
Festival La Grande Rencontre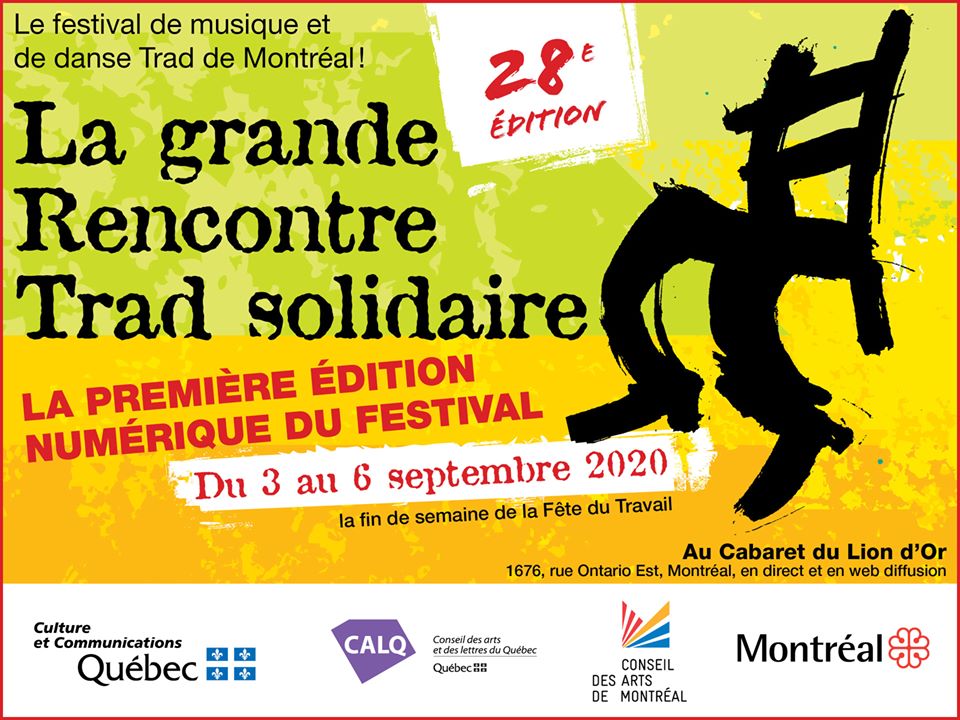 Bon Débarras will be back on stage for La Grande Rencontre Festival which will take place at the Cabaret Lion d'Or in Montreal.

Don't miss their performance on Friday September 4 and their family show, Playing Hooky, on Sunday September 6.

Repaires
A new EP for Bon Débarras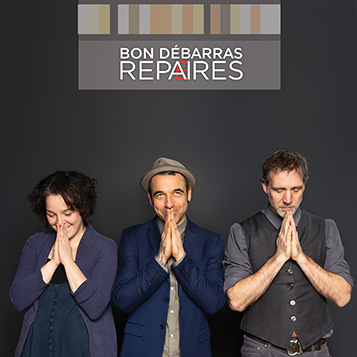 The group Bon Débarras couldn't wait to share with you a part of their creation work of the past months. Their brand new digital minialbum, "Repaires", is a prelude to a full album to be released in Septembre 2020. The project will highlight the reference points, cues, landmarks, core values - which are called "repères" in French - that Bon Débarras has relied on for its creative process since its beginnings as a band. Identity bearings, geographical markers, linguistic and cultural reference points, yes – but they rely also on various inner hideouts, dens or "repaires", multifaceted references forged through encounters, travels and life experiences. Their repères – milestones and markers – anchor solidly the band's music in Quebec traditions while giving it a touch of the world around the corner. From their repaires – hideaways, havens of refuge –, they come out with a renewed energy irresistibly calling for dancing!

Ear Bon Débarras' new songs
On the road to their fourth album, Repères.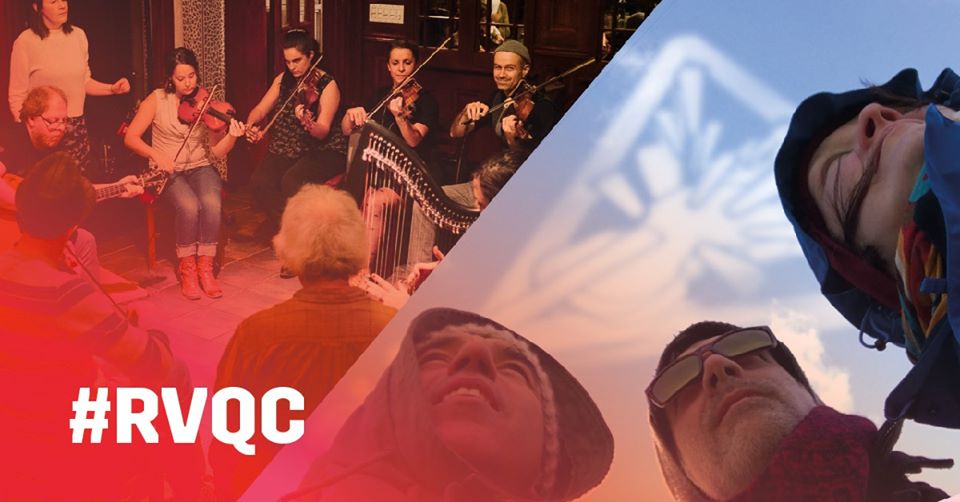 A new album is coming for Bon Débarras and here are the first occasions to ear their new songs. First, the group will present a showcase on February 18 at the Pub Murphy's, during the Bourse Rideau OFFiciel de l'Agence Résonances. They will also participate at La grande veillée du Labo Trad at the Cinémathèque québécoise in Montreal on February 27.

BC Tour
January 29 – February 4 2020

The group Bon Débarras will begin 2020 with a beautiful tour in British Colombia. The trio will also record a brand new album in the coming weeks… Stay tuned!

Le loup de Noël
On Tour

Now that fall is here, Bon Débarras is getting ready for the 4th season of the show Le loup de Noël. With the storyteller Stephan Côté, the group will make you live the story of Griboux an old lonesome Laurentian wolf who has nothing to eat. Hungry, he goes down to the village on Christmas Eve, where he is attracted by the church lights… A story that brings us back to those times when the midnight mass and the « réveillon » were at the heart of the Christmas holidays.