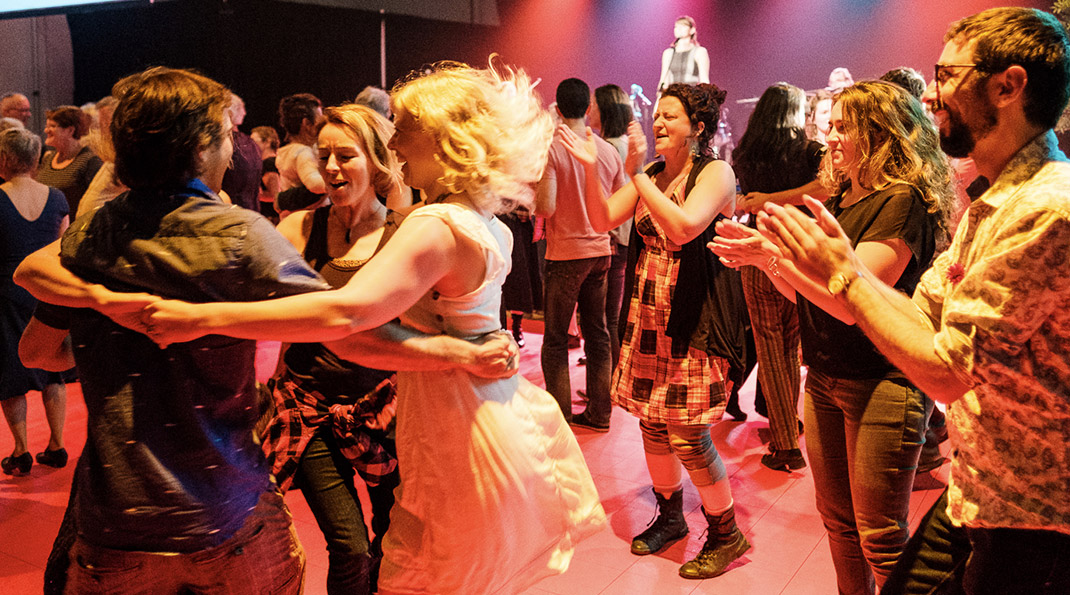 Festival La Virée,
october 2016.
Photo : Vitor Munhoz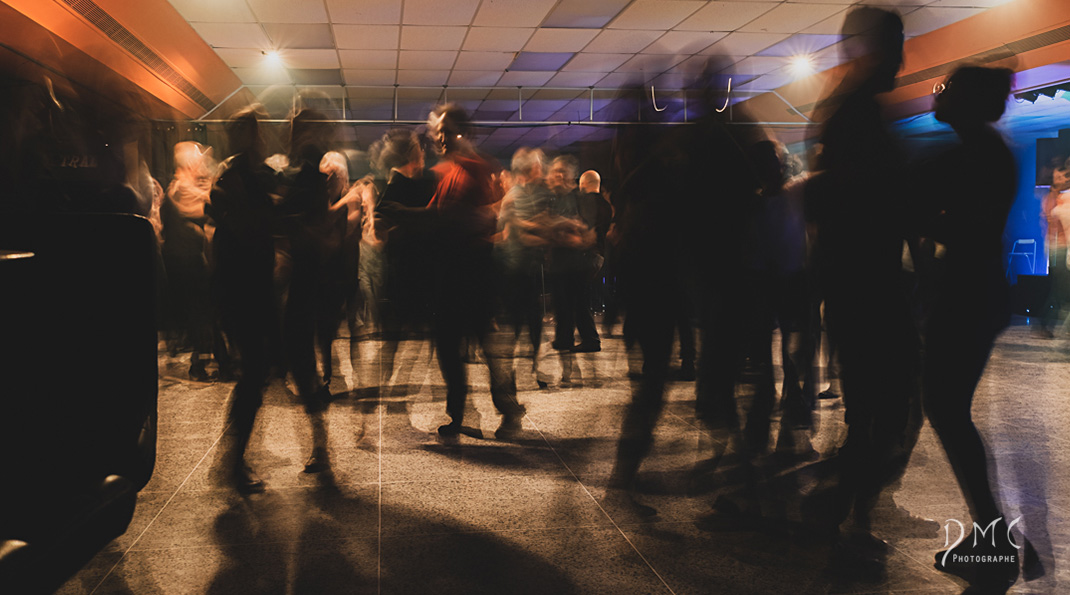 Festival La Virée,
october 2016.
Photo : Vitor Munhoz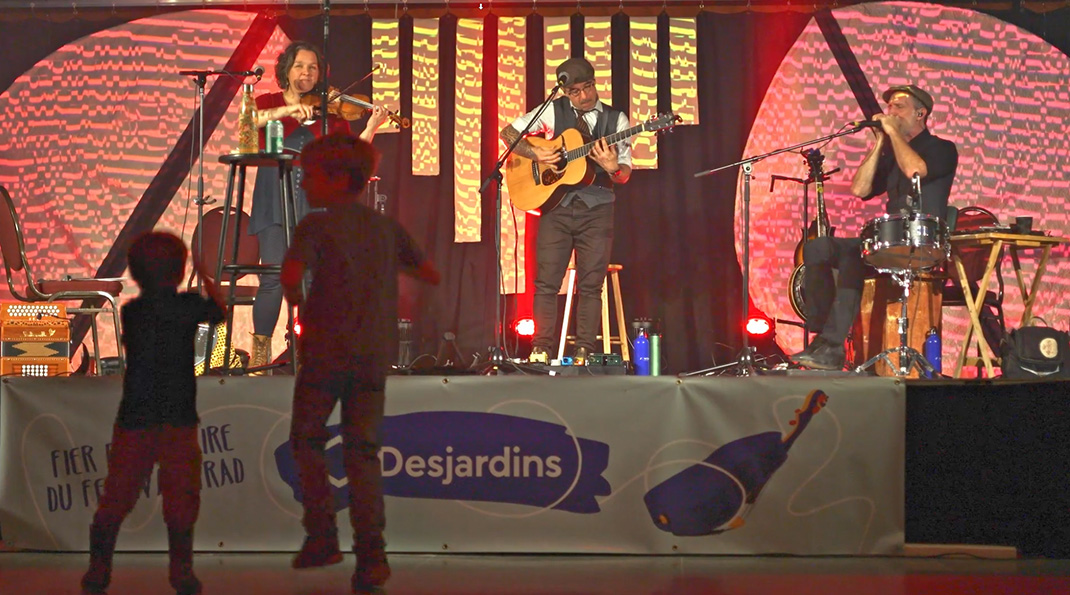 Festival La Virée,
october 2016.
Photo : Vitor Munhoz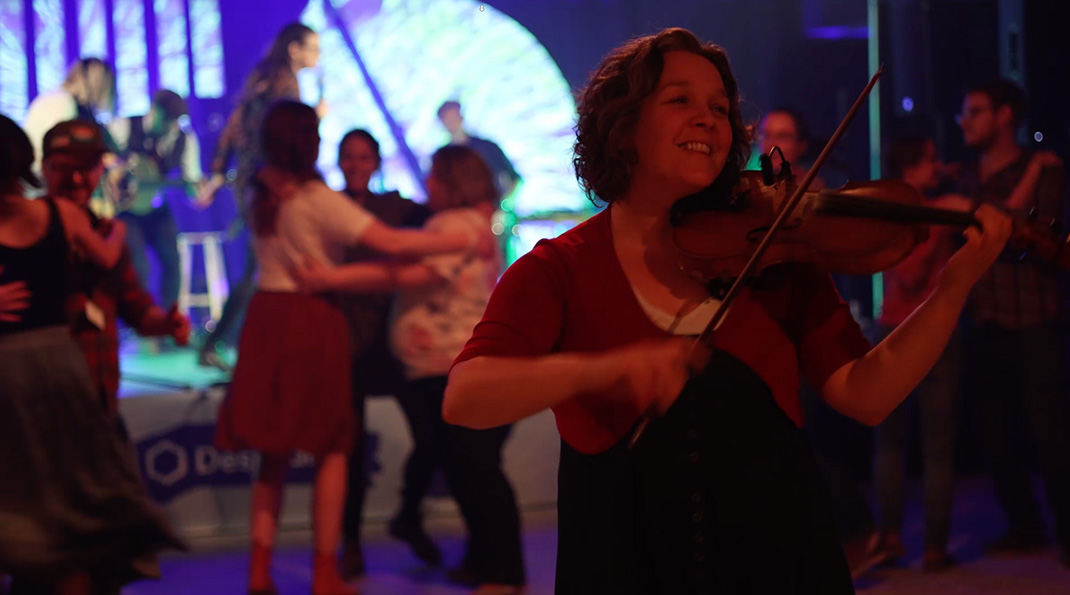 Festival La Virée,
october 2016.
Photo : Vitor Munhoz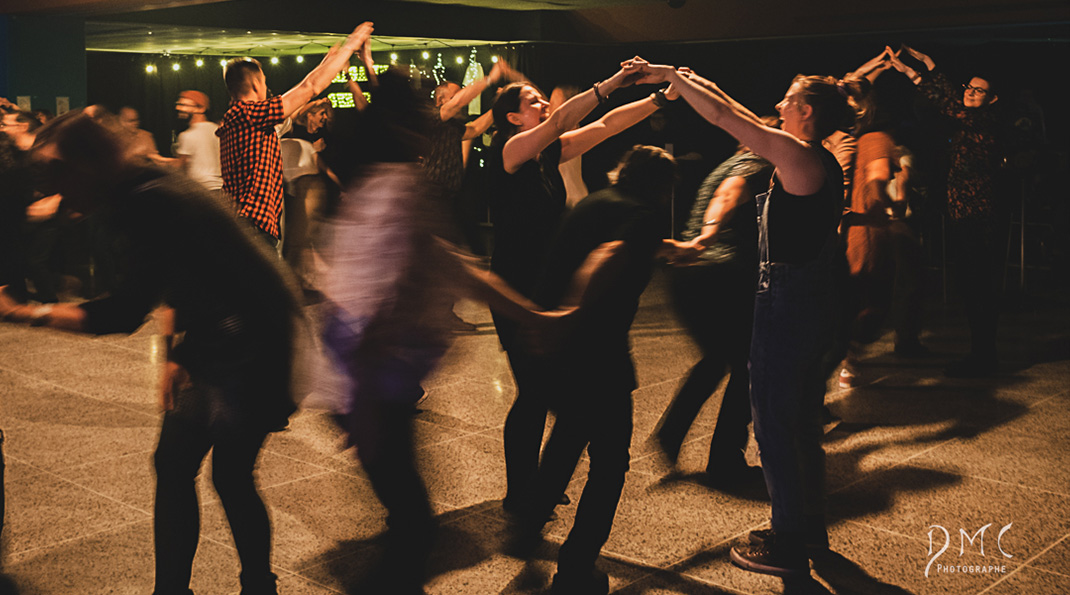 Veillée du Plateau,
february 2015.
Photo : Marc Cyr
About Yaëlle
Yaëlle has been involved in the dance world for over 20 years. She is a dancer/choreographer in contemporary gigue and teaches in various contexts around the world, from the US to Ireland, France and Brazil. She has also been calling social dances for 15 years, both for large events and traditional dance nights. She has called in both French and English in over thirty cities throughout Quebec, Ontario, Nova-Scotia, the US, France and Ireland, on top of being featured in big festivals in Quebec. Her human approach, her passion for dance, and her deep regard for initiatives that involve social action are but a few of the many strengths that contribute to Yaëlle's success in the dance world.
Winter in the Quebec of yesteryear, a hearth, a tree, a great table… everything assembled for a dance-filled réveillon in a cottage. But the villagers will have an unexpected visitor… Master Griboux, a solitary old wolf from the Laurentians, has nothing left to eat. Starving, he makes his way to the village on Christmas Eve, where he is drawn by the lights of the church. In the middle of the midnight Mass, he approaches the manger, and tries to take a bite of the infant Jesus… made of wax! The priest intervenes just in time, and the wolf soon becomes eveyone's friend!

Available in French only.