News
Bon Débarras unveils "Batèche"
A powerful new music video
Gaston Miron (1928-1996) is a well known poet in Quebec. His words, enhanced by close-ups on the musicians faces and supported by archive images of the National Film Board of Canada, plunges us in the resilience spirit of the Quiet Revolution. The rhythm of the poetry is emphasized by the folk-trad language of Bon Débarras and the slammed parts of the song. This story of anger that turns to resilience gains an incredible intensity through the eye of the producer JF Dugas and his team, Olivier Bolduc-Coutu and Louis Coutu.

* "Batèche" is a swear word that use to be frequently heard in Quebec.
Bon Débarras presents 2 web series
On Ondapart
During the past year, Bon Débarras has produced two web series for a brand new digital platform, Ondapart.


With "J'm'en viens chez-vous", the trio explores the origins and particularities of Quebec's traditional music. Those educational videos will please the youth and kids at heart!


"Bon Débarras en famille" celebrates the 15 years of existence of Bon Débarras. The former and actual members of the band are reunited around some of the signature songs of the group.


You can enjoy these web series at www.ondapart.com.
A virtual showcase at RIDEAU
With Bon Débarras
Bon Débarras is thrilled to have been selected to participate to the 34th edition of the RIDEAU event. The group will present an official showcase on April 22 at 11:00 AM.

RIDEAU is an association of performing arts professionals. They organize the most important francophone congress dedicated to performing arts in America.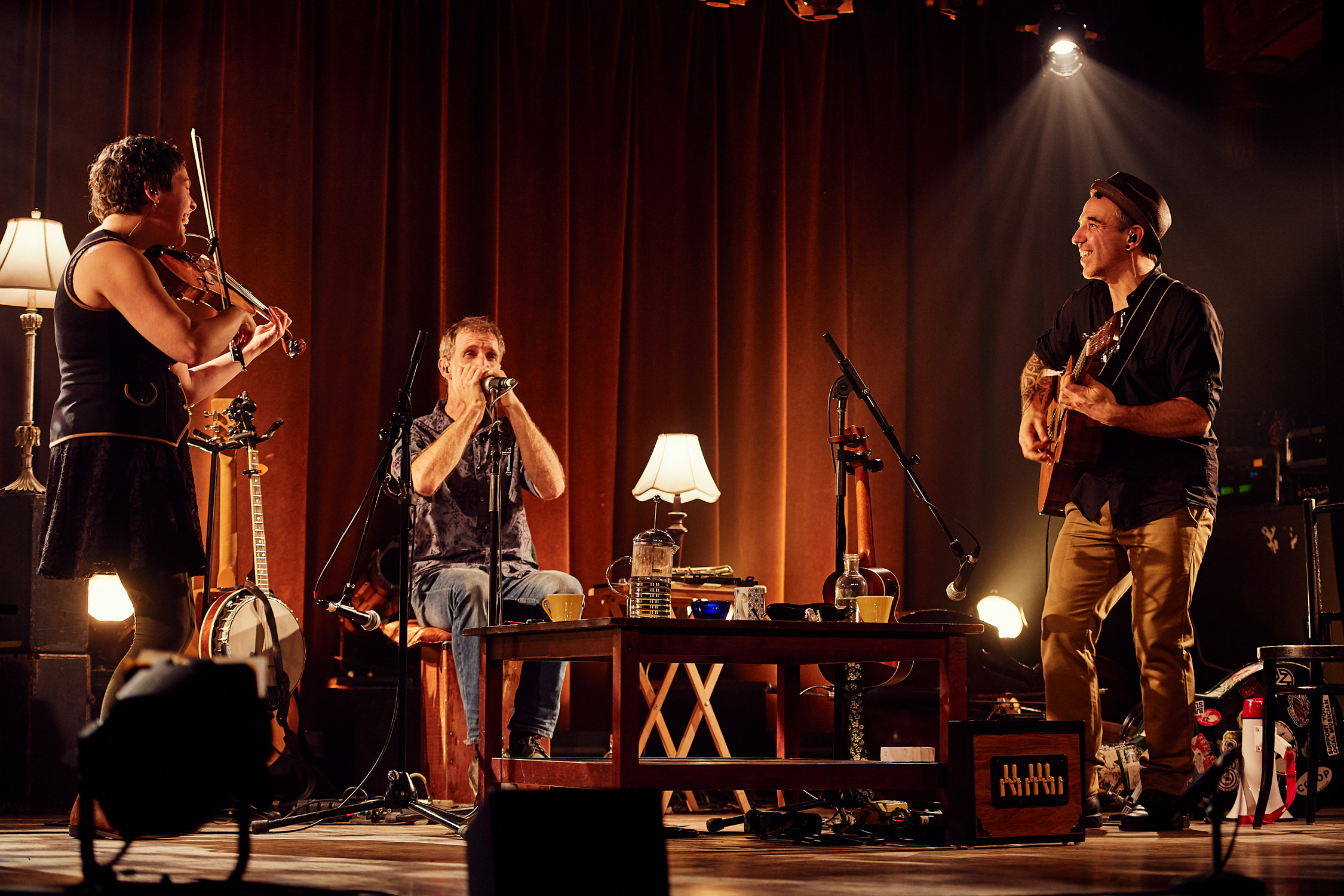 Bon Débarras, winner of the « Beau Dommage » award
Fondation SPACQ Gala
It's an honour for Bon Débarras to receive the « Beau Dommage – Complicité créatrice » award, given by the Fondation SPACQ and offered by RNC Media.
This beautiful prize comes right on time to highlight how pleasure and efforts are building Bon Débarras' musical complicity throughout time. A special thanks to the Fondation SPACQ for this recognition, and also to all the people that are inspired by traditional music and keep it alive. This music gives roots, but also wings to our Quebec culture. It's definitely an honour for us to receive this prize that refers to the group « Beau Dommage » because 15 years ago, we were inspired by them to find our own group name! Bon Débarras.